Product Categories
Company News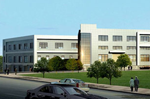 Anxin Electric Material Co., Ltd. is a provincial high-tech company, which is located in the development zone of Zhejiang province. Its ground area is 50,000 square meters and asset is 60 millions RMB. There are 420 employees that include 15 undergraduates or graduates and 50 graduates from junior college or secondary specialized school. We specialize in manufacturing insulation material and other electric material for motors, transformers and other electric appliance by adopting advanced international technology and equipments.
In 1998, we invest 15 million RMB on Flexible Insulation Laminates manufacture, in 2008, we enlarged factory and founded a new workshop, our main products are: MELINIX 6021 (6023D PET FILM), Polyester Film, 6520 Fish paper, Press board, Press paper, DMD, NMN, NHN, Insulation sleeving, Insulation tape, rigid laminated sheets and rods, mica sheet etc.
In 2012,we invested 4 million Yuan on copper fittings and refrigeration parts for air conditioner and other refrigeration appliance and signed cooperation agreement with Zhongli Group and be their partner in China, ANXIN will take Zhongli Group 10% company share, which makes ANXIN will start to enter into refrigeration industry.
All our products have passed the ISO9001:2000 quality system certification, U.S UL certification, the tests of RoHS. We can adopt NEMA, or DIN, or GB( IEC) standards to manufacture copper fittings and Specialized on insulation material manufacture continuously to enhance our quality and service.
Our company carries out the management concepts of "Keep improving and keep faith are everlasting pursuit " and sincerely provides high quality product and service for all customers.